Meet Dr. Kate Nguyen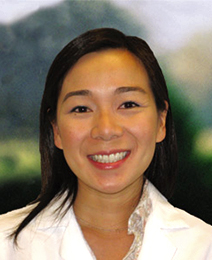 About Kate Nguyen, DDS
Orthodontics is a specialty field of dentistry that focuses on the development, prevention, and correction of problems with teeth, bite, and jaws. Dr. Kate Nguyen is a licensed orthodontist, ensuring that you will see results and receive the best in orthodontic care at Braces Las Vegas.
Education & Certifications
It takes several years to become an orthodontist. They typically need to spend 2-4 years in an undergraduate program. They have to pass the Dental Admission Test (DAT), then they spend four years in dental schoolwhere they earn a Doctor of Dental Surgery (D.D.S.) or a Doctor of Dental Medicine (D.M.D.) degree. Dr. Nguyen received her undergraduate degree, a BS in Biological Sciences from the University of California, Irvine, and her doctorate, a DDS, MS from the University of the Pacific, Arthur A. Dugoni School of Dentistry, San Francisco.
After completing a dental program, they apply to orthodontic specialty programs, which last three years. They will learn about orthodontics (tooth movement), surgical orthodontics and dentofacial orthopedics (guidance of facial development). Upon completion of that program, they are qualified as a dental specialist in orthodontics. To practice orthodontics, they must earn a license, which is regulated by the state. They need to complete a postgraduate education program and may be required to take an additional state examination.
Orthodontic Practice in Las Vegas
Once they are in practice, orthodontists use orthodontic devices to straighten teeth, correct irregular bites, close gaps between teeth as well as bring teeth and lips into alignment. Orthodontists also can help with cosmetic and implant dentistry. For people with crowding, overbites or other types of bite problems, orthodontic procedures can help improve appearance and build self-confidence.
Braces are the most common orthodontic devices. Braces use continuous pressure to move teeth in a specific direction. Braces are usually worn for one to three years, depending on how severe your problem is. In addition to braces, orthodontists sometimes use functional appliances to direct the growth of the jaw in young children. Dr. Nguyen is also a certified Invisalign provider, giving you more options for your orthodontic treatment.
Orthodontic problems that Dr. Nguyen can help improve include misaligned, crooked, or crowed teeth, missing teeth, extra teeth, overbite, under bite, open bite, misaligned or incorrect jaw position or disorder of the jaw joint. If you think that you may have one of these problems, there is no reason for you to suffer in silence.
Please call 702.660.2256 today and schedule an appointment with Dr. Nguyen, a specialized orthodontist that you can trust to help you.