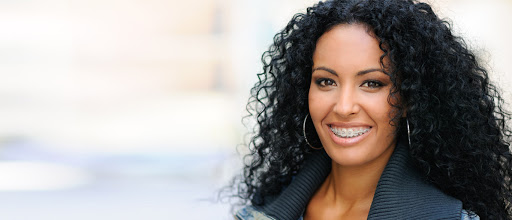 Braces for Adults Las Vegas
Fact: One of every five patients in orthodontic treatment is over 21.
---
Orthodontic treatment isn't just for kids anymore. Everyone wants a beautiful smile! In fact, one of every five patients in orthodontic treatment is over 21. 

Orthodontic treatment does not only improve the health of your teeth and gums, but dramatically improves your personal appearance and self-esteem. Crooked teeth or a bad bite can contribute to tooth decay, abnormal wear of the teeth, and loss of the gum, bone and teeth. 

Adult treatment requires special consideration and experience. We offer:
A separate Adult Treatment Room for patients who prefer privacy
Expertise with Invisalign 89117 treatment that straightens teeth without braces
Clear brackets in addition to metal braces
State-of-the-art technology which means minimal discomfort during tooth alignment
Retainer treatment for minor tooth movement
Braces on upper or lower arch only (limited treatment goals)
Early morning or late afternoon appointments to fit into your schedule
If you want to talk to an experienced dentist Las Vegas about braces for adults please call our Las Vegas Orthodontic practice at 702.660.2256, or schedule an appointment today.